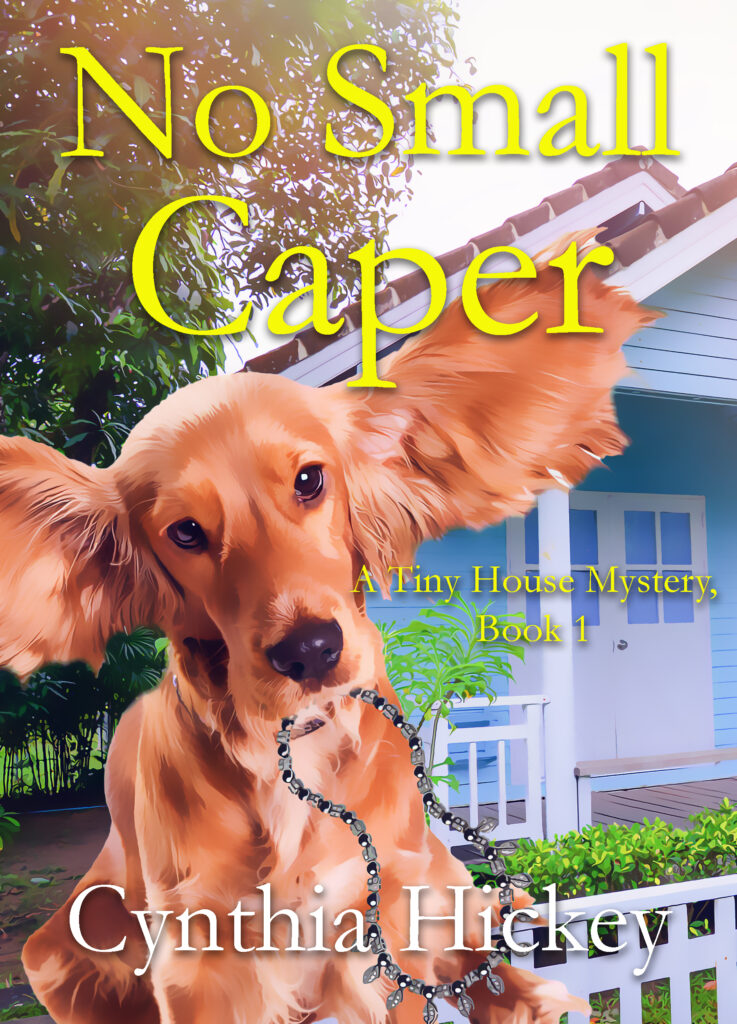 "No one does a final suspense scene like Cynthia Hickey!" – Stewart Writing Services
A rash of burglaries?
What kind of job had she been hired to do?
CJ Turley is excited to begin her new life as overseer of Heavenly Acres, a tiny house community in the Ozark mountains. As she's handed the keys to her new house, by a woman who seems far too eager to leave the job to someone else, CJ is told the community is experiencing a rash of burglaries and she should visit the nearby Park Ranger for help.
Can CJ and her new friends stop a thieving murderer before they lose something far more precious than jewels? Their life! AMAZON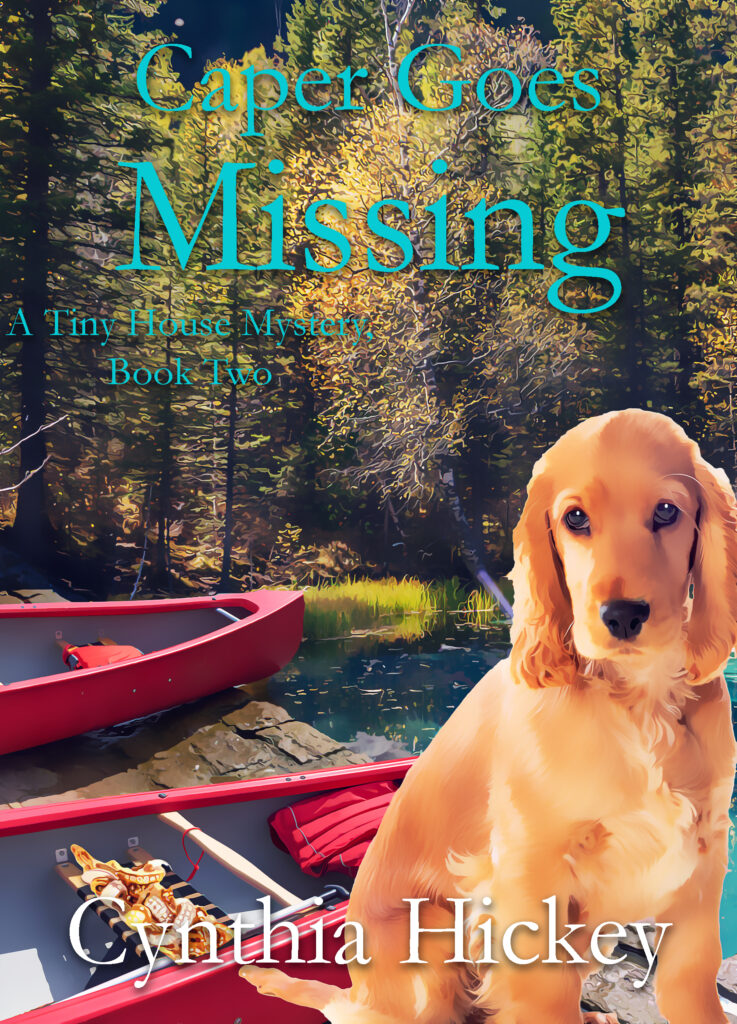 It was an addiction, really.
One she couldn't kick through no fault of her own.
It wasn't CJ Turley's fault that someone stuck her dog, Caper, in a canoe in the middle of the lake. She also couldn't help that Caper kept bringing her diamonds from a recent jewel heist in town.
Any homebody seeking adventure would do the same thing, right?. Gather your gumshoeing friends and find a jewel thief. What could possibly go wrong? AMAZON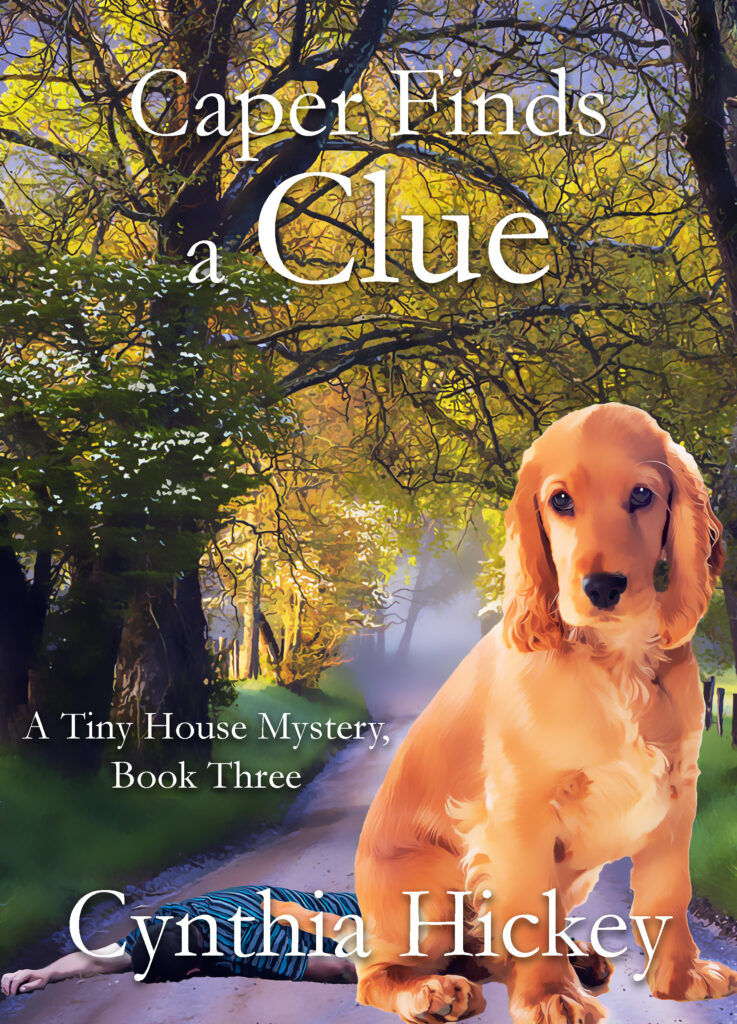 All CJ wants is a day of fun…
Without her dog getting her into trouble.
Alas, it is not to be. While resting during a canoe trip with her boyfriend, Eric, and bestfriend, Mags, Caper the naughty pup finds a clue that sets CJ and her friends on their most dangerous gumshoeing adventure yet!
Was that a finger?
Witness protection, drug lords, gunfights, a wild trek through a forest, and a dog with a nose for trouble, has book three in the tiny house series as much fun as book one and two! AMAZON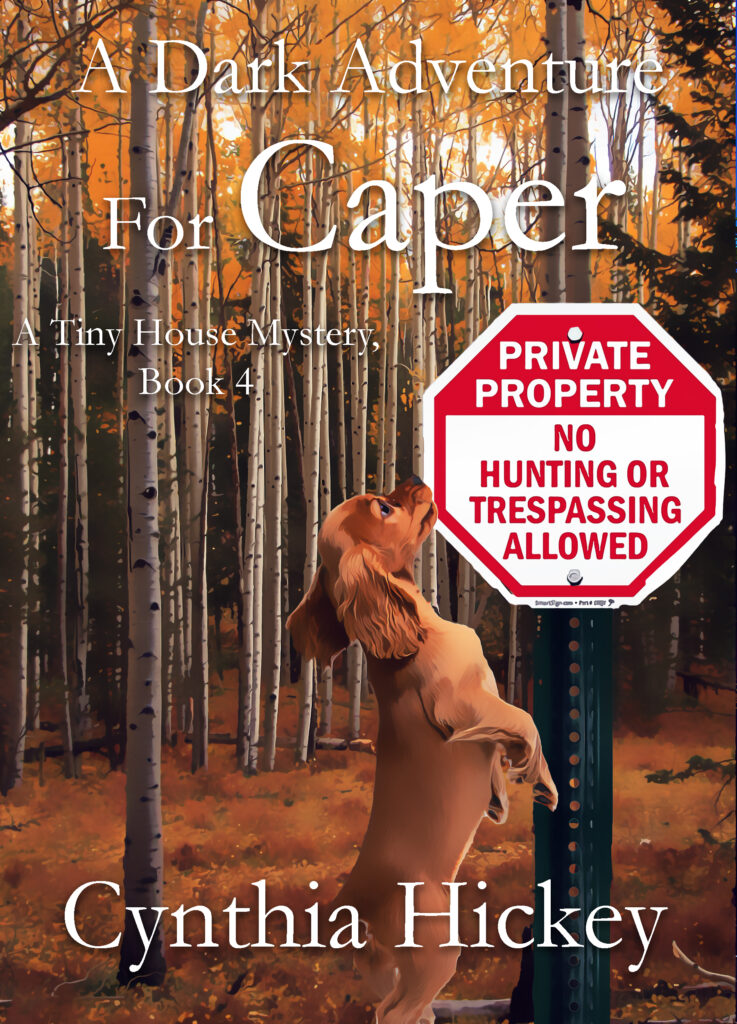 Someone's poaching the deer around Heavenly Acres.
One of CJ's friends is murdered.
What ensues next is a wild hunt for illegal poachers, foolhardy activists, and a big, bad, redneck truck that keeps showing up wherever CJ is. Car wrecks, storms, threats and more keep CJ and her friends on their toes.
It all comes down to the final confrontation. One of the wildest yet. Come along for the ride as CJ and her quirky sidekicks hunt down some poachers. AMAZON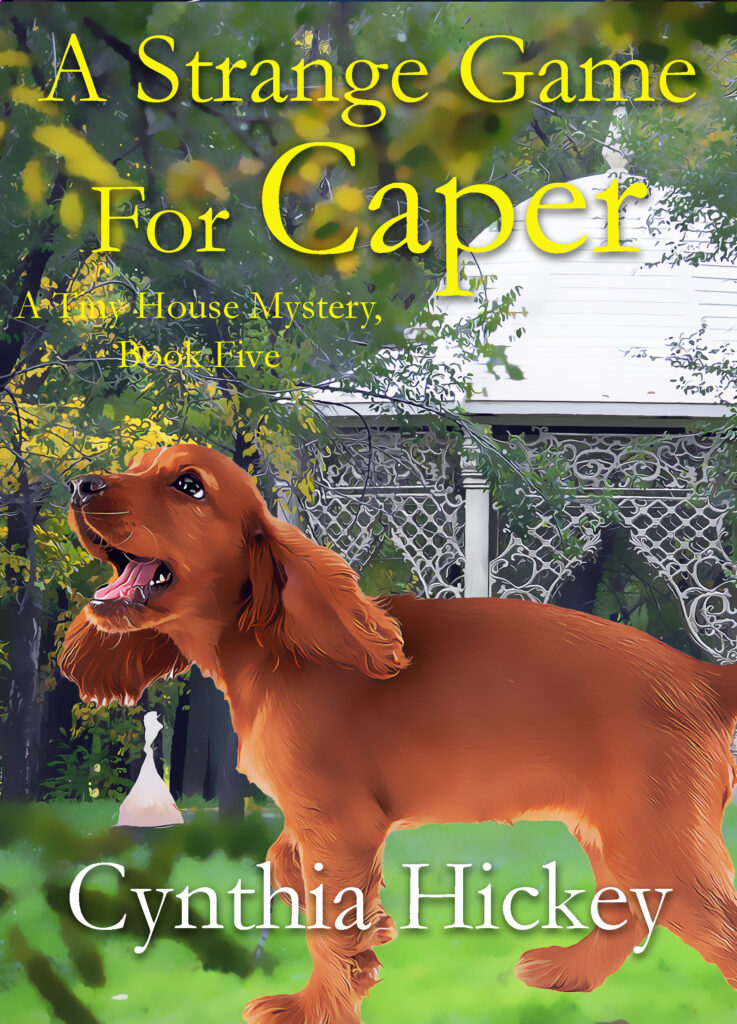 Secret tunnels…
Not so secret gang lords
Mysterious men patrolling the grounds
Bags of…white powder buried in the playground?
Come along as CJ and the gang get involved in their craziest adventure yet. Danger and surprise, new friends and enemies, all mean that Heavenly Acres will never be the same.
A Peeping Tom is far more than he seems. CJ and the gang divide ranks in order to stop drug lords from taking over the mountain they love. When they realize why years of crime were centered around their tiny house community the news shocks them to the core. AMAZON