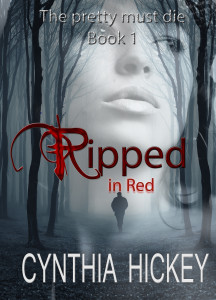 What if the serial killer you were chasing was closer than you think?
Small town detective, Shelby Moore, has kept a case board on her mother's ten year old murder in her basement. When beautiful women start dying with the same words next to them that was next to her mother, Shelby believes she may have finally gotten a break. The only thing is…the killer shares something very precious with Shelby. Something she can't shake off.
Scottish cop, Colin MacKenzie, left disaster behind and moved to the rural landscape of Arkansas. The last thing he expected was for his past nightmares to haunt him as he fights to keep his lovely partner, Shelby alive.
Can these two outrace a killer before they themselves become one of the dead pretty people?
Ripped in Red is book one in a continuing story of a woman's quest for the man who killed her mother and her search for love. AMAZON
Warning: Mild language and innuendo.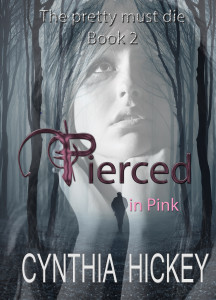 Her choice may lose her the man she loves.
In the second installment of the Pretty Must Die series, Cassidy Monroe gets ever closer to arresting Draco, the Dragon. As she follows the clues the killer leaves, the danger to Colin increases. Draco gives them both an ultimatum…to Cassidy….join him or Colin dies…to Colin…step aside or die. Either way, Colin stands to lose. AMAZON
Warning: Mild language and innuendo.
It's six weeks later and Cassidy is with Draco, forced to watch as he kills an innocent man. Drugged and wounded, she is determined to bring down this man and save the life of Colin, the man she loves. When a beautiful detective faces the dragon, who will be the victor? AMAZON
GET ALL THREE IN ONE VOLUME!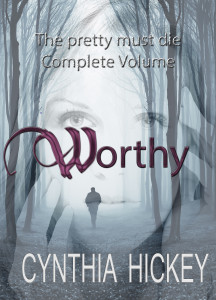 Evil is stalking the town of Clear Springs and seems to be targeted at Cassidy Monroe, one of the town's detectives. Haunted by her mother's unsolved murder, Cassidy links the killer to her death. What she discovers rocks her world.
Colin MacKenzie, a relocated detective from Scotland, is the last thing Cassidy needs. Handsome and determined to protect her, she finds he is a distraction she doesn't need.
As an age-old secret covered with blood creeps closer, Cassidy must determine which is more important…justice or love? AMAZON