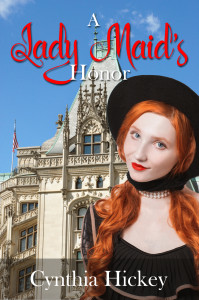 Fans of Downtown Abbey will love the first book in this new series.
Siobhan Callahan takes the job as lady's maid to the spoiled Miss Lydia Worthington. Because of past horrors, Siobhan vows to never have a relationship with a man and is determined to focus on her career. Only, she hadn't planned on meeting the kind and handsome handyman, Michael Flanagan.
Michael Flanagan is smitten by the spirited, but wounded, Siobhan, and is determined to break through her wall of defense. They team up together to catch a thief and emotions are unveiled.
Can these two find a love richer than the wealth of their employers? AMAZON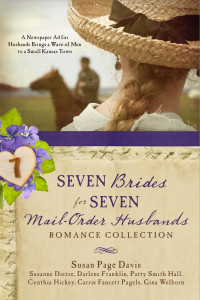 Seven women seek husbands to help them rebuild a Kansas town.
Meet seven of Turtle Springs, Kansas', finest women who are determined to revive their small town after the War Between the States took most of its men. . .and didn't return them. The ladies decide to advertise for husbands and devise a plan for weeding out the riff raff. But how can they make the best practical choices when their hearts cry out to be loved? AMAZON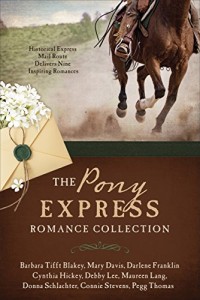 Nine historical romances revive the brief era of the Pony Express.
Join the race from Missouri, across the plains and mountains to California and back again as brave Pony Express riders and their supporters along the route work to get mail across country in just ten days. It is an outstanding task in the years 1860 to 1861, and only a few are up to the job. Faced with challenges of terrain, weather, hostile natives, sickness, and more, can these adventurous pioneers hold fast, and can they also find lasting love in the midst of daily trials? AMAZON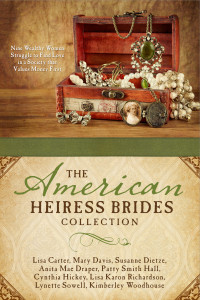 Meet nine young women in America between 1866 and 1905 who have been blessed by fortunes made in gold, silver, industry, ranching, and banking. But when it comes to love, each woman struggles to find true love within a society where "first comes money, second comes marriage." What kind of man can they trust with their greatest treasure—their hearts? AMAZON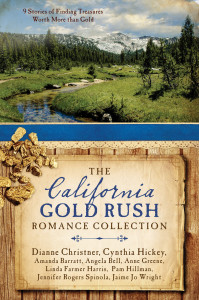 Rush to California after the 1848 gold discovery alongside thousands of hopeful men and women. Meet news reporters, English gentry, miners, morticians, marriage brokers, bankers, fugitives, preachers, imposters, trail guides, map makers, cooks, missionaries, town builders, soiled doves, and more people who take advantage of the opportunities to make their fortunes in places where the population swelled overnight. But can faith and romance transform lives where gold is king? AMAZON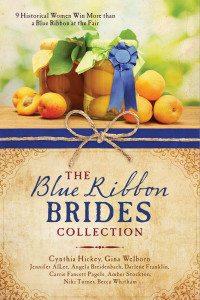 Meet nine men and women whose competitive goals take them to state and county fairs between 1889 and 1930. From baking pie to polishing pigs, from sculpting butter to stitching quilts, everyone has something to prove to themselves and their communities. But in going for the blue ribbon, will nine women miss the greatest prize of all—the devoted heart of a godly man? AMAZON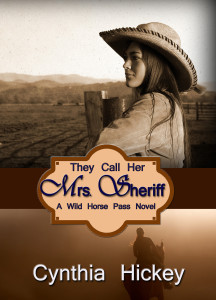 Wilhemina Jackson, widowed mother of two, answers an advertisement in the newspaper for a sheriff in Wild Horse Pass, Montana. She uses the name Willie Jack in order to disguise her identity as a woman and soon receives a telegram saying she's hired for the job. Along with her children, mother, and a giant of a dog, she loads up the wagon and makes the long ride from Kansas.
Wild Horse Pass is a picturesque town in the mountains with high standards and no law. The people are surprised to see a woman arrive as their sheriff, but are so desperate for someone to enforce the law, they decide to let her stay after she proves to them what a good shot she is with a rifle. All the former male sheriffs have always moved on to bigger and better pastures: especially since the town's people consider the sheriff's business their own and have no qualms about saying so.
Thomas Miller, livery owner and blacksmith, is ready for a sheriff to step in and take over law enforcement for the vigilantes, but he's not excited about the arrival of a leather-wearing, split-skirt, woman sheriff. Especially one pretty enough to grace a tea room back east.
No matter how quaint the town looks, Wild Horse Pass is a wild and dangerous place with many secrets. The folks may seem quirky, eccentric, and God-fearing, but their nosiness causes plenty of problems and feuds, despite the local pastor's and Tom's attempts to lead them down the right path.
Can Willie and Tom lay aside their differences to find out what really matters?   KINDLE
Meet nine men from bygone days who have all the qualities of a true hero and who all the single ladies wish to court—though some are unassuming and overlooked until their worth is revealed. The socialite, the architect, the doctor, the masked vigilante, the missionary, the postmaster, archaeologist, the wealthy widower, and the heir can have their pick of brides, but which one will they choose? 
AMAZON
NOOK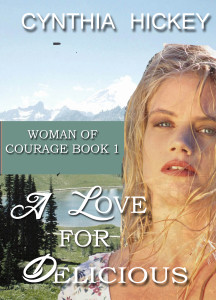 WOMAN OF COURAGE, BOOK 1
Married less than a week, Delicious (Delly) Williams, watches her new husband die, leaving her to raise his five children under the age of thirteen. He also left her a deed to property in Oregon. His dying wish; for Delly to get the deed and the children to his brother in order for them to be protected. Zeke Williams wants to marry Delly in order to keep her safe. Another marriage is the last thing Delly wants. Can these two come together and forge a love and a new life in an untamed land? Can a woman find her worth in something other than gold, and can a man learn that some things are out of his control?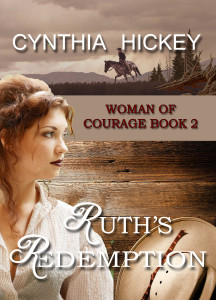 WOMAN OF COURAGE, BOOK 2
The Civil War took everything from Ruth Stallings except for her grandmother and sisters. Now without a home or funds, they take the White River as far as it will go and end up in Painted Bluff, Arkansas, a town populated mostly by men out looking for a wife. Sheriff John Powell wants nothing to do with the pretty women or the trouble they bring. Especially when a gang of marauders show up looking for Ruth. Can Ruth and John overcome their differences and find love?
KINDLE
NOOK
WOMAN OF COURAGE, BOOK 3
CHARITY O'CONNELL receives a minimum of five marriage proposals a day from dirty miners and old men. When her pa drowned after being pinned in the creek by a fallen tree, Charity took up laundering to make ends meet. Especially after her gambling father lost every cent he ever made. Then, she receives a marriage proposal from handsome Gabriel Williams after Charity saves his daughter from being trampled, and Charity believes he's the answer to her prayer. Now, she can cook and clean for one man and his two children. No more leering glances or ribald comments. GABRIEL WILLIAMS admires her spirit and believes she's the answer to his prayer.
Gabe and Charity agree to a marriage in name only, although Charity is upset that no man worth his salt wants her for anything more than a bedfellow and when she does find a man she could see herself making a life with, he isn't interested in anything more than someone to watch his children, and he's a gambler to boot. By the beginning of the following spring, if both parties are in agreement, they'll annul the marriage and part ways.
Neither expects love to interfere with their plans or for God to intervene with a plan of His own.         
KINDLE
NOOK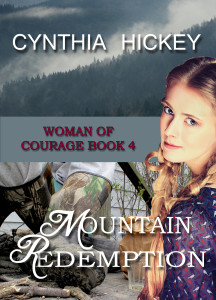 WOMAN OF COURAGE, BOOK 4
Revenge is not always sweet.
Can their love survive a feud between mountain people and the moonshiners who are determined to take away all they hold dear?
Phoebe Lillie grows worried when her Pa doesn't return after what she thought was a routine hunting trip. Then, the new handsome school teacher arrives in Pine Ridge and starts wanting to make changes with his city ways. She resents his attentions, wanting only to find her Pa. When her and the teacher stumble across an illegal whiskey still, they are thrust into a feud that threatens to tear them, and the Ozark mountain hollow, apart. Then Phoebe is subjected to a horrible attack. Revenge fills her soul. Can God bring her out of her suffocating need for revenge before she loses Jacob's love?
Jacob Wright, takes the job of school teacher in Pine Ridge, after his job in law enforcement results in an innocent woman's untimely death. He's sworn never to draw his gun on another living person. He doesn't expect his new job to put him in the middle of a feud straight out of the wild west. Jacob must choose between his resolve and the life of the woman he loves.
Set during the Depression in the Ozark mountains, this story is sure to please readers of both historical and romantic suspense. Full of grace, forgiveness, and redemption, it still has plenty of danger for the most avid suspense fan.
KINDLE               NOOK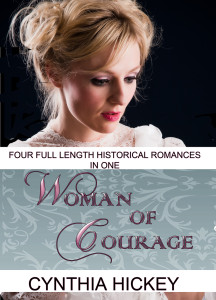 It's like getting one book for free! Get all four complete historical romance novels in one convenient volume.