TABITHA IS IN SEARCH OF ADVENTURE
Tabitha McClelland knows accepting a job as a Harvey House waitress can be risky. Traveling alone to the rough-and-tumble West just isn't done by young ladies of good breeding. But far more dangerous is her powerful attraction to Adam Foster. Family means everything to the widowed chef, but the self-sufficient Tabitha cherishes her freedom above all else.
Adam is captivated by the fiercely independent Tabitha. Fraternizing with the female employees is strictly forbidden, but the Harvey Girl awakens feelings too compelling to ignore. Can Adam convince Tabby to share his dream of a future in California—together?    AMAZON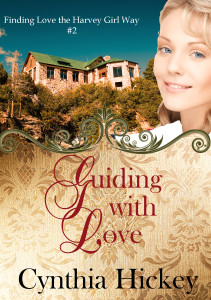 ANNIE ROLLINS LONGS FOR ADVENTURE
(Previously published by Harlequin as An Unconventional Lady)
But her strict mother keeps her close to home, working as a Harvey Girl waitress. Until Dallas Baker shows up in town and takes the job Annie really wants—leading tours through the Grand Canyon. Annie's frustrated, but finds it impossible to ignore the handsome outdoorsman.
With her split skirts and modern hairdo, Annie challenges Dallas's old-fashioned notions of what makes a lady. To his surprise, he finds her delightful, until he learns she has no interest in settling down. Dallas is ready to win her heart, but is Annie willing to fall in love?  AMAZON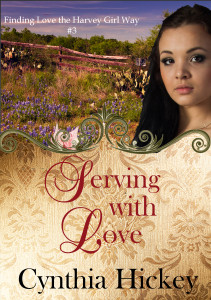 KATIE GAMBLE IS ON THE RUN
After her unscrupulous stepfather accuses her of being a thief, a horrified Katie hopes to hide out until she can prove otherwise. But slipping into obscurity in a small Texas town isn't so easy. Not with Texas Ranger Ward Alston on her tail.
Ward's used to getting his man—or woman. But he's not used to the accused being so resolute in her innocence or so beautifully appealing. As he uncovers the truth, Ward realizes this Harvey Girl isn't all she seems. Together, can they evade danger and obey the law of their own hearts?  AMAZON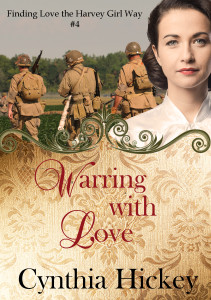 BETSY COLTER'S HEART IS ON THE LINE
Betrayed by her soldier fiancé, Betsy takes a job as a Harvey Girl waitress and vows to steer clear of military romance. But soon she's falling for her army pen pal, Dr. Spencer Gregory. When a wounded Spencer returns home and rebuffs her friendship and love, Betsy's deepest fears come true.
Though he's a decorated soldier, Spencer sees himself as a burden—one he won't saddle Betsy with. But keeping her at arm's length is no longer an option when Betsy's former fiancé shows up eager to win her back. If their romance is to survive the war, Spencer must set aside his pride and win her heart. AMAZON