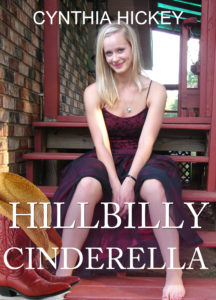 When Cindy Lou Hopkins turns twenty-five life will get better. She knows it. She'll no longer be under the thumb of her stepmother Geneva or tormented by her stepsisters. She just has to stay alive that long.
The only kink in her plan for independence is the handsome, Lance Moore, she jokingly calls the town prince. A man who wants to get to know her better. A man Cindy isn't worthy to be in the same room as.
When Lance throws a barn dance, Cindy is determined to have one night with him that will carry her through the rest of her life. Can she set aside prejudices from a bygone time and embrace her happily ever after? AMAZON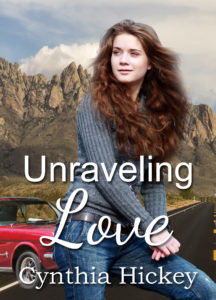 Zoe Barnes left Colorado Springs the day after high school graduation, dumping her sweetheart without so much as a phone call on he way out of town. So it's poetic justice that he happens to rescue her when her car breaks down on her way back years later. Can two wary, wounded souls survive a road trip to Colorado Springs? AMAZON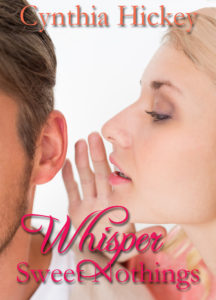 Lori Clark had made a life for herself after the love of her life left her ten years before with no explanation. She'd married, had a child, been widowed, owned a business…now Drake Langley was back in her life with an incredible story and professing a love for her that never went away.
How can she forgive someone who broke her heart? Can she learn to trust again and accept the love Drake offers?  AMAZON
Lou Anne Burgess has returned home to help her aunt save the family home from an unscrupulous man. In doing so, she comes up with scheme after scheme to make the money needed for repairs to the hundred-year-old Victorian. When her latest scheme puts her in danger, her former high-school crush steps in.
Stetson Maxwell is more overjoyed to see Lou Anne, then it appears she is to see him. While he'd once vowed never to marry, he now wanted no one but her and she wasn't interested. Still, his feelings for her prompt him to step in and try to keep her from endangering herself.
Danger strikes. The two of them must work together to survive. Will the love they refuse to acknowledge be enough? AMAZON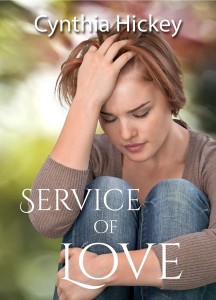 When spoiled, wealthy, Alicia Robinson is asked by her grandmother to live as homeless and go undercover keeping an eye on a soup kitchen they own, Alicia is dumbfounded. She believes her grandmother has lost her mind, but agrees to the charade. It doesn't take her long to find out the man managing the soup kitchen, Seth Banes, is as near perfect as a man can be. She asks her grandmother to let her come clean about her identity. Grandma refuses, sending Alicia on a path of self-discovery where life will never be the same. AMAZON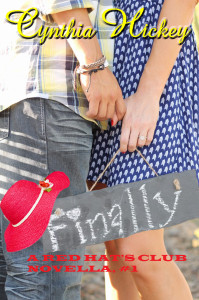 Iris Blossom, owner of Blossom's and More, has just broken off her engagement with the mayor's son. Just in time for the return home of Brock Samson, the man who jilted her at their senior prom ten years ago. Despite the sparks that fly between the two, they agree to help the ladies of the Red Hat Club beautify Main Street and participate in an old-fashioned dance off competition. Problem is … the red hat's club has decided Iris and Brock should get married and set out to get wed.
What Iris and Brock don't expect is how dance practice ignites the blood and threatens to topple the vows they made years ago. AMAZON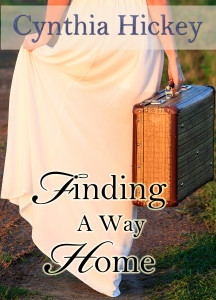 Wild girl, Shelby Jenkins, left home seven years before after a brutal attack and returned with a child in tow. The town of Springdale didn't believe their favored football star could do something so horrible and they still don't. While Shelby is determined to make a success of her inherited diner, she tries not to succumb to the charms of Blake Harvey. He didn't believe her before when she'd defended herself, instead choosing to believe the lies, why should he now?
But Shelby is a changed woman with a Godly heart. Hopefully, Blake and the town will see her for who she is and accept her even when the lies continue.
BUY MAUI MAGIC  KINDLE     MAUI MAGIC  NOOK
MAUI MAGIC: Amanda Samson and her sisters have inherited a surf and sandwich shop on the beautiful island of Maui. Amanda has grand plans to fixing up the joint. While perched on a ladder cleaning the sign, she falls into the arms of her handsome cruise captain employee, Drake Thomas. Sparks fly as she tries to fight her attraction for a playboy and Drake tries to stay away from his feisty, opinionated, but beautiful boss. SUNSET KISSES: Bethany Samson is knocked into the ocean by a seeing-eye dog. When she emerges, wet and angry, she doesn't expect to fall for the dog's handsome master. So, she hatches a plan to get the man to fall in love with her before he regains his sight. After all, how can any seeing man love her with scars, inside and out? Logan Morrison, temporarily blind because of a car accident is recuperating on the beautiful island of Maui. When he stumbles across a feisty woman who smells of flowers, he sees a pleasant way to spend his time until he heads back to the mainland. What he didn't plan on was falling in love. DEEP SEA LOVE: Cassie Samson, youngest of the Samson sisters is afraid of the water, despite living on Maui and being one of the owners of Samson Surf and Sandwich. Her sisters think it a good idea for Cassie to learn the scuba part of the business along with their handsome new business partner, Nate Kingston. Nate is more than happy to play along with the Samson sisters attempts at matchmaking. What he didn't count on was falling in love with Cassie. When trouble from his past rears its ugly head, Nate's love might be Cassie's undoing.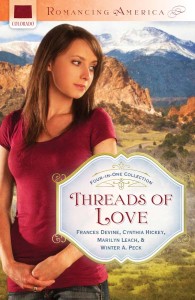 On the one-year anniversary of their grandmother's death, four cousins from a fractured family converge on beautiful Colorado Springs to fulfill the terms of her will. They will piece together a quilt—and perhaps find a way to mend the hurt feelings and old feuds. Each young woman brings long-buried desires to the meeting. . .and each must face the calamities of the past—and the present.
 Can a torn and ragged family be stitched back together? KINDLE        NOOK