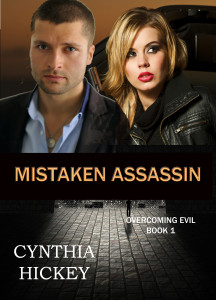 OVERCOMING EVIL, BOOK 1
Marilu Hutchins wakes up one morning realizing the man next to her is not her husband. That awareness is the beginning to ten year's of memories returning. One of which leads her to believe she is a paid assassin. As she struggles with the realization of who she is and what she was, she begins a search for her daughter. Things are complicated when she runs into Brad Morrison, the undercover agent who is the brother to the man Marilu had been hired to kill. Together, the two go on the run to prove that all is not as it seems and Marilu is nothing more than a Mistaken Assassin. Can she let go of her fear and uncertainty to let God's will prevail?
AMAZON NOOK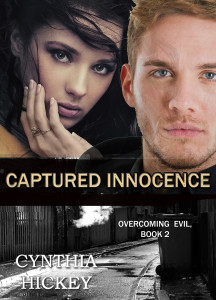 OVERCOMING EVIL, BOOK 2
She'll do everything it takes to save her son, even marry a stranger. Jocelyn Nielson is on the run from a man involved in selling children. When a man shows up on her doorstep, claiming to be her knight in shining armor, she's reluctant to trust him. After all, memories are returning, and they are exposing things best left buried in the past. Conley Hook, private detective, is determined to protect Jocelyn and her son at all costs. Even if it means his life. Together, the two must learn to trust God and each other in their quest to save the Captured Innocent.
OVERCOMING EVIL, BOOK 3
Widowed and broke, Rachel Kent collects her two children, packs up their belongings, and heads across the Ozarks to stay with her parents. They stop for the night at a newly opened campground, then take a short hike. The three return to find the other occupants of the campground murdered. They flee the campsite and stumble upon a ranger's cabin, where they enlist the help of handsome, former-Army Ranger, Wesley Ward, who informs them a survivalist group laid claim to the mountain. Can a man who wants only to escape his past and be left alone and a woman damaged by life forge a love that survives a flight through the Ozark Mountains?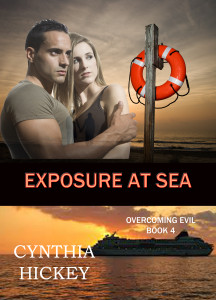 OVERCOMING EVIL, BOOK 4
After a painful breakup, Molly Nicholson accepts a job as a cruise ship photographer. As she is taking photos of passengers arriving to board the ship, she accidentally snaps a picture of a murder. Her dream job turns into a nightmare as she tries to stay alive amidst the beauty of Hawaii. A handsome detective on medical leave volunteers to be her bodyguard until the killer is caught. Can their blooming romance survive murder on the high seas?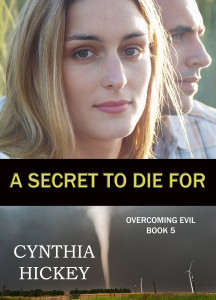 OVERCOMING EVIL, BOOK 5
Darcie Thayer needs to find what her late husband hid before she is killed. The package may be her only means of survival. She accepts a job as nanny to a best-selling author in hopes of having the time to continue her search in the last place she ever thought she would go back to. Her hometown. After his unfaithful wife's death, York Wardell has sworn off women and lost his muse. He hopes hiring a nanny for his two children will allow him the time to meet deadlines. He doesn't expect his life to be turned upside by a sprite of a girl with a chip on her shoulder who thrusts his family into danger. Can Darcie and York, both hurting souls, flee the ruthless killers following them and rely on God to heal their pain?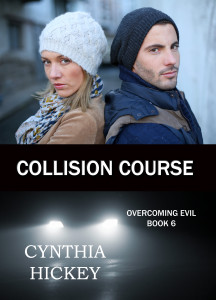 Lacey Baxter knows her uncle killed her aunt and she is out to prove it! When she flees her home, she almost runs over and kills DEA agent John Canyon, who is out to get justice for his brother's death, while raising his orphaned niece.
When they discover they're after the same group of men, the two band together against overwhelming odds to bring down a corrupt men set on ruling their small town.
John and Lacey are on a collision course with evil and must rely on not only each other, but on God to safe a town and bring justice.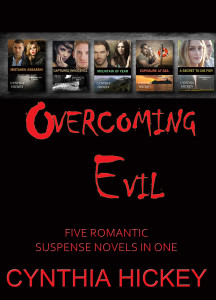 IT'S LIKE GETTING A BOOK FOR FREE! All five Romantic Suspenses in one convenient volume.