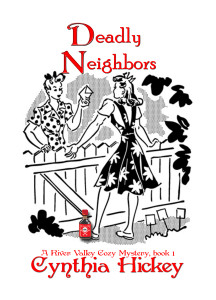 Hearing voices when no one is with you is not a good thing, even when you're thirty-four years old. (Quote by Marsha Calloway Steele)
When Marsha Steele's daughter is accused of a crime she didn't commit, Marsha is determined to find the real culprit. She enlists the help of her Cadillac driving mama, the man who ditched Marsha at her high-school graduation but kept her heart, and a bumbling police officer. Folks around River Valley are having things disappear while they are sleeping with their eyes open. Seems everyone has a dream and not enough funds. Someone is determined to kill for that dream. Will River Valley's cast of colorful characters live to see another day? Can Marsha find out who the thief is before she becomes one of the sleep walkers?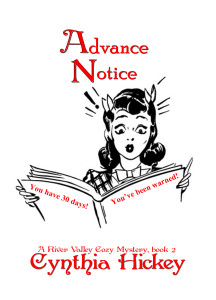 "I am clearly not dead, Marsha Calloway. I'm standing right here." (Quote by Ms. Nina Worth)
Elderly women are dying in River Valley…after their names appear in the obituaries. When the latest woman comes to Marsha Steele for help finding the killer before she becomes the next victim, Marsha is thrust into another mystery that could very well be her last.
Business is booming at Country Gifts from Heaven, Marsha still hasn't set a wedding date, her nemesis has arrived back in town and has her painted claws wrapped around Duane, and Marsha's daughter has her teenage eyes on the new, brooding young man in town.  With all of life's craziness, can Marsha catch a killer before she becomes the next target?


"Don't be so dramatic, Marsha Calloway Steele. It's not like you're facing a firing squad." (Quote by Lynn Marshall)
Death is marked with an X on a treasure map. A treasure map found in the belongings of a dead woman. Someone has closed the book on the school librarian and Marsha must find a killer before her last chapter ends.
Marsha Steele is at it again. When she volunteers to help the high school librarian with a book fair, Marsha stumbles across the woman's body and is roped into running the book fair alone. Marsha comes up with the great idea of doing the fair along with a harvest carnival. The main attraction is a Haunted Tunnel. Little does she know, but evil lurks inside the tunnel that has nothing to do with scary costumes.
Join in as once again  Marsha and a cast of zany characters try and catch a killer before they become the next victim.
KINDLE NOOK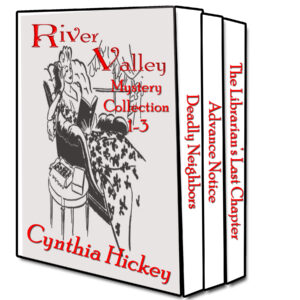 GET ALL THREE VOLUMES FOR ONE LOW PRICE!   KINDLE