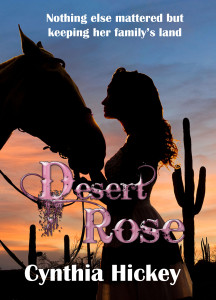 Rose Willingham, oldest sister of four, is level-headed and strong. When her uncle dies, leaving a ranch in Arizona to her and her sisters, she has full confidence they can make the ranch into something to be proud of. What she didn't count on was a snake named Logan Pritchard or a handsome neighbor named Zeke McCammon to both have their eyes on Rose and her land.
One wants Rose along with her land and the other will do anything to possess one or the other.
This is the continuing story of four volumes with each volume continuing where the one before ends, and in the point of view of another sister.